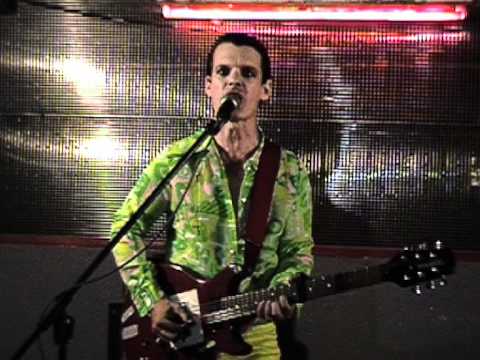 MP3: Macaroni
Wednesday night brings a smorgasbord of rock 'n roll sounds to Ace of Cups.  Among them is Chicago's Bobby Conn, whose latest album Macaroni was released on May 1st.  Macaroni sees Conn and his band, the Burglars, covering a bevy of relevant topics over a backdrop of mutant pop-rock flavored by various stylistic influences.  "Govt" parodies the political viewpoints of the masses hypnotized by TV while becoming a low-key funk jam.  "The Truth" utilizes "a beat stolen from Fela" to address society's fears of the realities of life, and "Can't Stop Th' War" describes the feeling of carrying on while war continues around the world while conjuring up both Jon Spencer and Slayer.  The broad palette used here helps the messages come across in different ways, and usually effectively.  While this collage has the potential to become incoherent, one aspect that connects the material is the searing violin of Conn's wife Monica Boubou, which certainly gives a unique spin to the results.
On this tour, Conn and the Burglars play second fiddle (sorry) to Sonny Vincent and the Bad Reactions.  To quote the press release, "Sonny Vincent has been contributing stellar Rock 'n' Roll for over 30 years now with the legendary TESTORS as well as his solo work.  Sonny is making his first trip back to the states to tour since 2003, and features members of Ex Humans, Carbonas, and Sorrows." Opening is Starring, who look pretty darn interesting themselves.
After the jump, peep the new Starring video as well as material from the other bands.