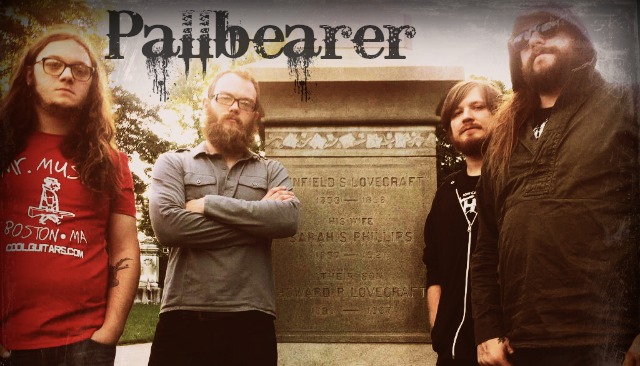 Pallbearer with Royal Thunder and Before the Eyewall play their only Ohio date at Ace of Cups on Thursday, September 13. Doors are at 8pm, show at 8:30. Tickets are $8 in advance (at Ace of Cups), $10 at the door.
How many times have I reviewed an instrumental band saying, "Not bad but find it hard to write more than a few words about the ebb and flow of the music. If they had vocals, there would be something I could latch onto and at least discuss that"? Arkansas's Pallbearer has taken the metal instrumental sound (think of a heavier, doomier Mogwai) and added what could best (best? maybe not, but the best I can do) be described as early Ozzy-like vocals more for effect than for the listener to grab onto and singalong with.
On the current tour, sponsored by Scion A/V, Pallbearer is joined by (slipping into my Bill & Ted voice) the most excellent Royal Thunder who I had the great fortunate of interviewing earlier this year prior to the show at Ace of Cups with Baroness. For my money (and I'm sure some will disagree), Royal Thunder stole the show as Mlny Parsonz led the band through an amazing set of classic hard rock/stonerish anthems that I describe to the uninitiated as early Ann Wilson (Heart) fronting Led Sabbath.