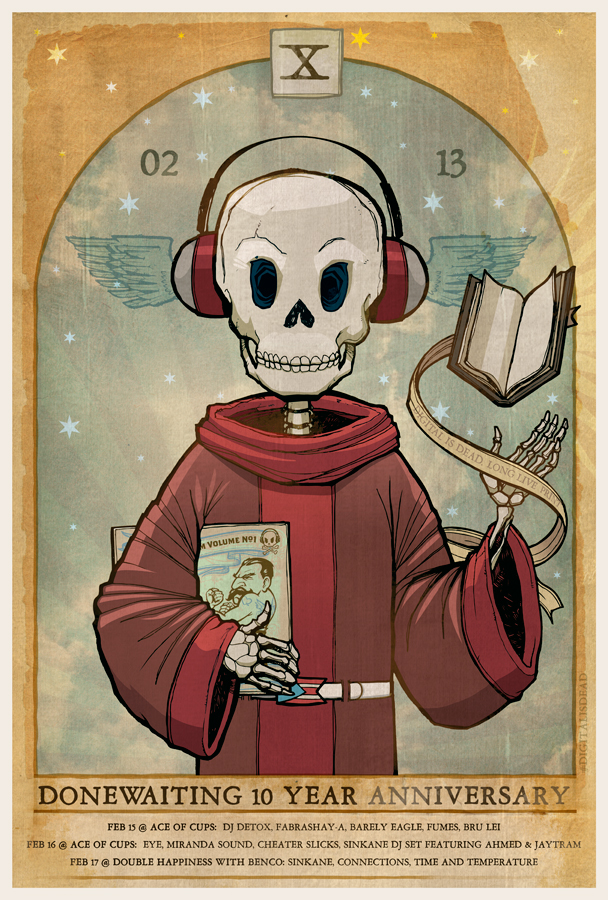 As mentioned previously, Donewaiting is ending digital production in February and will become a print only entity in the summer, releasing one issue per year. We've finally put the final touches on our anniversary/goodbye weekend in Columbus. Here's the details:
Friday, February 15 @ Ace of Cups | Facebook RSVP
DJ Detox, Fabrashay-A, Barely Eagle, Fumes, Bru Lei
Saturday, February 16 @ Ace of Cups | Facebook RSVP
EYE, Miranda Sound, Cheater Slicks, Sinkane DJ Set featuring Ahmed & Jaytram
Sunday, February 17 @ Double Happiness | Facebook RSVP
Presented with Benco
Sinkane, Connections, Time and Temperature
More about the bands in the coming days, but for now please add these to your social calendars and please help spread the word. Clinton Reno flyer coming soon.