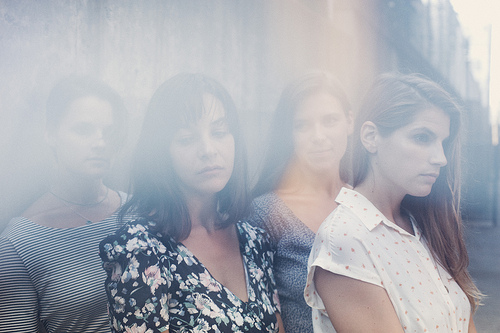 Photo credit: Shawn Brackbill
Teen is Teeny Lieberson's new project, formerly of Here We Go Magic, with her sisters Katherine and Lizzie and longtime friends Jane Herships and former member Maia Ibar.
Teen's album In Limbo (Carpark) is a 2012 Brooklyn take on the Mid 80's Los Angeles underground sound of Opal and Rain Parade.
Below  is Teen's "Better" remixed by Dan Deacon.

Teen are playing Ohio dates with Santigold. 
9/26 in Cleveland, OH @ House of Blues
9/ 27th in Columbus, OH @ Newport Music Hall.
Teen are also performing at the Midpoint Music Festival.
9/28 Cincinnati, OH @ Midpoint Music Festival
full national tour dates after the jump