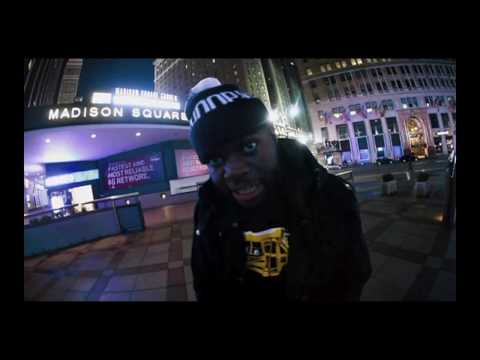 Huzzah. After hearing this song,  I walked out of my Columbus apartment and stuck-up a UPS guy. It was harder than you think. Today is Sunday,  so the lazy bastard was resting per the society's norm.  But I caught him slipping in civilian clothes at the Giant Eagle in front of his kids. Point being, Troy Ave, Mr. Muthafuckin's Exquire, Action Bronson and Maffew Ragazino make me on some Brooklyn B.S. when I bump "Home T.E.A.M".   Well, Action Bronson talked like sex and is from Queens so I clocked an American Apperal shopgirl's math  during his verse. Then I went back to robbing the UPS guy.
Even if I am fibbing. It's the thought that counts.
  Mr. Muthafuckin' Exquire claims on this song,  "Major Label's clocking me.  But they can get they can get the cocky. I turned down the same deal that was given to A$AP Rocky". Even though he is probably lying as well,  Good biz sir! Or we may have not gotten this raw Pic – to- graphy video by The AB Lab  using images stolen from You-Tube and the New York Post .
Home Team is off an upcoming mixtape by Brooklyn's finest,  DJ Uneek.