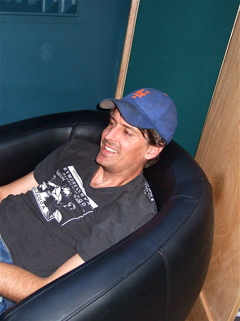 Everyone is going bonkers over a few select quotes from a forthcoming Entertainment Weekly weekly article. However Malkmus said in this month's Spin, "We still all get on, but it's hard to imagine that band being a living entity again. If we ever got back together again, I'd like it to be later, when we're really paunchy and our fans are cashing in their IRAs."
That doesn't exactly sound like a dude chomping at the bit to do a reunion, especially since his newest album with The Jicks, Real Emotional Trash, is easily his best post-Pavement outing yet.
I think the Pitchfork Festival show last summer where Nastanovich came on stage to beat a few drums is the closest thing we're going to get to a Pavement reunion for quite a while.
Although, Stephen, if you  want to prove me wrong, I am TOTALLY O.K. with that!