I thought it was tough to choose my favorite albums last year, but 2006 proved to be just as difficult. There were a lot of albums I really enjoyed this year, including releases by Sean Lennon, Bob Dylan, Tom Petty, The Flaming Lips, Eagles of Death Metal, M. Ward, Jeremy Enigk, Mogwai, and Isis (among others). However, none of these records stuck with me as much as the following. Here are my favorite 20 albums of 2006.
PS: Check Houston Calling soon for my favorite Houston releases of 2006.
1. French Kicks, "Two Thousand"

These guys could have glommed onto the synth-pop disco revival like fellow NYC band The Rapture, but instead French Kicks chose to scrap their punky feel and reverted to a more eighties Britrock mode. A few of these songs never left my head once I heard them.
MP3: Also Ran
BUY: Amazon
2. The Damnwells, "Air Stereo"

It's starting to sound as if this Brooklyn-based band can do no wrong–many thought "Bastards of the Beat" would be their pinnacle but "Air Stereo" contains some of the band's strongest material to date.
MP3: Louisville
BUY: Amazon
3. Band of Horses, "Everything All The Time"


The music's mellow and beautiful, and the singer's vocals are wonderful and unique. This is destined to be a classic.
MP3: Funeral
BUY: Amazon
4. Gnarls Barkley, "St. Elsewhere"


I jumped on the bandwagon with everyone else for these guys. Everyone's heard Crazy, but if that's the extent of your knowledge of this album your ears are being done a disservice–the blend of soul, funk, hip-hop and electronica is catchy and addictive.
VIDEO: Gone Daddy Gone
BUY: Amazon
5. Wolfmother, "Wolfmother"


I was sold even before seeing their set at this year's SXSW in Austin. The band's mixture of classic rock and blues is irresistable.
MP3: Woman
BUY: Amazon

6. The Raconteurs, "Broken Boy Soldiers"


While their live show is vastly superior to the album, there's no denying the chemistry between these musicians. Jack White has proven that he is capable of consistently writing hits and that he's here to stay.
VIDEO: Blue Veins (live @ Lollapalooza)
BUY: Amazon
7. Southern Backtones, "Southern Backtones"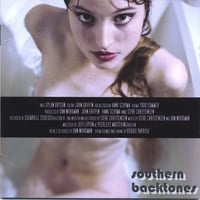 They've come a long way from their dark, rockabilly roots but still stay true to the music. This album is full of Britrock pomposity, a gothic undercurrent, and addictive tunes reminiscent of Nick Cave, The Cult circa Love, and David Bowie. My favorite Houston album of 2006.
MP3: Dirty
BUY: Amazon
8. Something Fierce, "Come For The Bastards"

This Houston-based punk group threw down some of the catchiest throwback rock that I've heard in a long time. The three-piece doesn't play into the bland, emolicious "punk rock" polluting the airwaves today but instead gives serious nods to late seventies/early eighties pioneers like The Stooges and The Clash.
MP3: Drag You Down
BUY: InterPunk
9. Black Tie Dynasty, "Movements"

This Fort Worth-based group's music plays on my sentimentality–they whip up a catchy, danceable blend of Echo & The Bunnymen- and New Order-inspired pop. Their single Tender was one of the most requested songs at Dallas' radio station "The Edge" this year, with good reason. Definitely check these guys out.
MP3: I Like U
BUY: Amazon
10. Paul Weller, "Catch-Flame"


I thought Weller might have gone the way of Rod Stewart with his album of "classic" songs, but thankfully the former The Jam frontman redeemed himself with last year's As Is Now and this double-live album, which includes what I consider to be real classics. This is a great introduction to Weller's songwriting and unique voice.
VIDEO: Come On/Let's Go
BUY: Amazon
11. Arthur Yoria, "Something Must Be Wrong" EP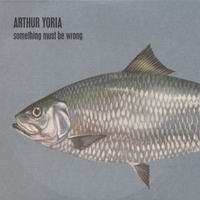 Even with three songs, Houston musician Yoria put himself way ahead of the pack and proves that he is a very consistent and talented songwriter. If these songs are any indication, he's got top album of 2007 locked.
MP3: Only Me
BUY: Amazon
12. Miranda Sound, "Western Reserve"


This Ohio-based group mixes the energy of mid-nineties indie rock with a modern flow and punky riffs. It's consistent throughout–production from J. Robbins doesn't hurt matters any…
MP3: Close Calls
BUY: Amazon
—
Disclosure: Donewaiting.com owns the record label that released Miranda Sound's album.
13. …And You Will Know Us By the Trail of Dead, "So Divided"


This album is proof that you cannot always trust what music reviewers write. Pitchfork pretty much raped the album, but I think it's nearly as strong an effort as "Source Tags and Codes"–sure it's vastly different, but since when are bands not allowed to progress?
BUY: Amazon
14. David Gilmour, "On An Island"


It's the guitarist and singer for Pink Floyd's first solo album since the early eighties. I think that says enough.
LISTEN: Stream album
BUY: Amazon
15. Cut Chemist, "The Audience's Listening"


There was a lot of well-deserved hype surrounding this release. It's rare, in my opinion, that an album can capture such a variety of styles and moods, but Cut Chemist manages to pack it in and put other releases by more well-known djs to shame.
BUY: Amazon
16. Sonic Youth, "Rather Ripped"


While this record wasn't on the same level as "Sonic Nurse," it still rarely left my rotation this year. The band amazes me in that they are still cranking out relevant rock music after more than 20 years.
VIDEO: Incinerate
BUY: Amazon
17. Art Brut, "Bang Bang Rock & Roll"


This album makes me laugh, and I don't know anyone else who would even dare to admit liking it. But I cannot stop listening–and singing along like a little kid. Great British humor and tight, catchy songs kept me coming back to this album a lot this year.
MP3: My Little Brother
BUY: Amazon
18. Emily Haines & The Soft Skeletons, "Knives Don't Have Your Back"


The Metric singer's voice is so seductive and frail that I could listen to it all day, every day.
STREAM: Doctor Blind
BUY: Amazon
19. Mew, "And The Glass Handed Kites"


This album is so unusual that I hear different things with each listen. The music is part shoegazer bliss, part prog-rock, and part Pink Floyd–sounds great to me.
STREAM: Apolcalypso
BUY: Amazon
20. Sparta, "Threes"


It fizzles a bit toward the end, but the first half of this album is strong enough to secure a place among my favorites this year. While it took me a bit to adjust to it not being "Porcelain," once I got into it the album rarely left the rotation.
MP3: Untreatable Disease
BUY: Amazon