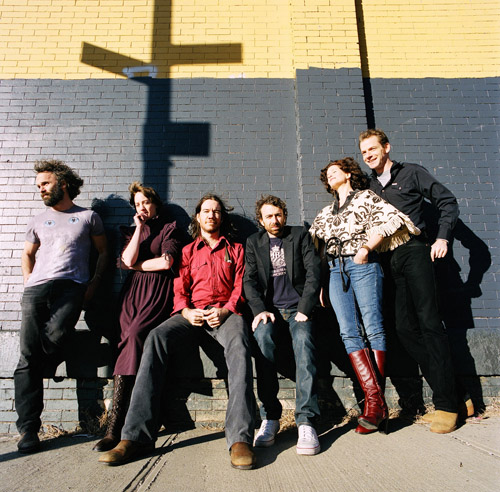 I was introduced to Brooklyn's Oakley Hall via Oneida's curio-rock label Brah. Gypsum Strings, was slightly more "no depression" than I was hoping for, but it still stung with a weird streak akin to the group's benefactors; city dwellers stuck in folk genre. Oakley Hall is sophisticated urban country unshielded from whatever freak feathers and mystic resin that might stick.
I'll Follow You is a Merge release and the album is buffed-up and spit-shined accordingly. The Appalachian color and/or Greenpoint dive bar charm is toned down in exchange for Nashville's bright lights. Fortunately that gives way to a few giant, raucous jams of spiraling guitars, banjos, and strings. "All the Way Down" is a perfect antidote to the lack of a My Morning Jacket epic this year. And the title track — a gloomy smolder, likely penned by Neil Young and Will Oldham, by campfire, during the height of Rumours.
Throughout it's the back porch harmonies of Rachel Cox and Patrick Sullivan that give validity, and emotional weight, to the group's mix and match acid country. Imagine Butterglory doing the Byrds. There are a handful of faceless duds here — "Marine Life" and "Rue the Blues" might suffer from being a bit too vanilla, a bit adult contempo even, but those are minor qualms for an album that provides a rich slice of rural wanderlust for these complicated modern times.