For as much as we have covered the SXSW Music Festival, donewaiting.com has never been a part of any show whatsoever.
We have one last, late addition to our event: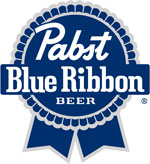 Get there early if you want to meet our free friend. Now, onto the schedule:
Donewaiting.com and the Midgetmen proudly present
The Big Texas Jumpstart at the Creekside Lounge (606 E 7th St)
Wednesday, March 12 – 12 – 6:30PM | FREE SHOW NO RSVP
MUSIC:
5:30 Spinto Band
4:45 Division Day
4:00 Joseph Arthur
3:20 AA Bondy
2:25 Midgetmen
1:30 Catfish Haven
12:45 Goes Cube
12:00 El Jesus de Magico

What a bill, huh? I'm super excited. I was thinking this might be a good event for people who read the site to start their SXSW bender. Stop by, see the band, compare your schedules, punch me for giving bad info, trade secrets, etc etc. I think the doors will be open by 11AM so people can hang out, etc etc. I sort of imagine it as an extension to the community that we've built for SXSW discussions.
And we're going to be having some pretty sweet giveaways to the first 50ish people… YES, FREE STUFF!
UPDATE: I love all you bands out there, but I'm sorry to say we're completely full for this show.