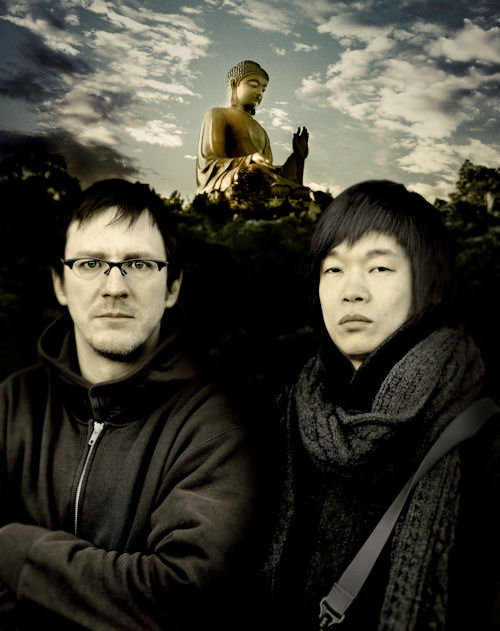 FM3 is China's hottest rock band. Christian Virant and Zhang Jian have pioneered the country's electronic scene (what little scene there is) since 1999. According to their bio the duo is:
"Known for dedicating prime space for "live" aspects within their work, FM3 produces mysterious, meditative and minimalist soundscapes, while subtly adding elements of Chinese folk tradition into a universe abundant in micro-sounds and synthetic glitches."
All I know is they invented the Buddha Machine, and mine has become a constant companion for two years running. I'm not quite sure of their appearances in the states so far, but their show at SXSW is the first time I've ever heard of them playing within two thousand miles of my home.
More about the Buddha Machine on World of Wumme.