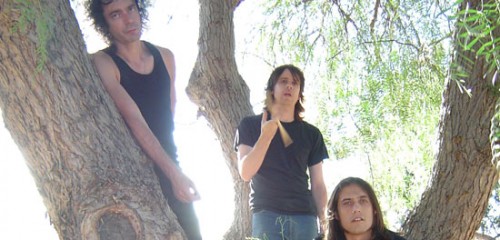 MP3: The Dagger
The 38-year-old me wants to hop into the time machine and land back in '87 where the 16-year-old me is taking his first sip of Natty Light from an aluminum can in the back seat of Rob's '75 Lincoln Continental. I want to slip a dubbed copy of Nebula's latest release, Heavy Psych, into the tape player and watch how the spacey/stoner funk grooves completely blow our fucking minds and make us do even stupider shit than we would normally do on a boring summer night.
When Tee Pee sent me a copy of Heavy Psych, my first thought was "I never really dug these guys in the past but this one … this one is life changing … what the hell happened?" It wasn't until Funky Dan B and I were chatting about the upcoming Nebula/The Entrance Band (Paz, ex-A Perfect Circle) show at the Ravari Room that I realized I had Nebula confused with Fu Manchu! Simple mistake as Nebula's Eddie Glass (vocals/guitar) was a member of Fu Manchu from '93 to '96.
On one hand, I wish that the 16-year-old me could sneak into this show using a fake ID. On the other hand, I'm happy as hell that the 16-year-old me didn't discover this sludgy rock until I was old enough to handle it!
Show details: Nebula/The Entrance Band/Super Silver/Moons @ The Ravari Room / Friday, August 14 / Tix = $12 / Doors at 9, show at 9:30