Last Week, I spent a decent about of time corresponding with people involved with BET's "The Deal". It's a Hip Hop program that airs on the cable network @ 3am every weeknight. The Deals agenda is to blow-up the newnew in Hip Hop and also to show love to parts of the culture that people sleep on.
We agreed that a relationship between "The Deal" and Donewaiting has potential to make some unique things happen.
When I was reading this week's schedule two episodes stuck out to me….Tuesday's episode that had Styles P bigging up his favorite female emcee, and Friday's show that has Mixtape Drama King DJ Kay Slay aka DEZ discussing the importance of graffiti history.
This got me thinking about my good friend Ropas and her impact on Columbus and NYC graffiti.
Ropas is orginally from Columbus, and a Fort Hayes graduate.
Ropas was a powerhouse starting back in 94-95 in our city. She was prolific with unique pieces, toss-ups and handstyles.
She eventually moved to New York to go to Pratt, in 97 I think and blew the fuck up.
But she would return to Columbus during the Summer.
She often played the devil's advocate and was no stranger to beef when returning home to the C-0.
Her + Set-up vs. Metro, Cas and Jek?
Even when she was fueding with my people we would have to give it up to her. Ro was up in high profile spots in Manhattan and BK
Her NYC bombing partners were never were slouches. Ropas painted with people like Set-up, Elik and Set.
(More about Ropas and tons of flicks after the jump)
Ro has been mentioned in countless graffiti mags, and in the book Graffiti Women. She is also probably Columbus's most accomplished fine artists in recent memory, but I'm not sure if I should give out too much info on that at this time.
Anyway, I jacked a bunch of photos from Ohio graffiti website omnimix that she posted, so people could see the body of work of someone who truely came from Columbus and went completely in when moving to New York.
She is one of my favorite graffiti writers, and Ohioans , male or female.

NYC 2001

Berlin 2003 w Fach
Grenada Spain 2002
LES 2004
The rest are Ohio unless noted otherwise.

1998
Ropas 1995

Emore Bevs Nerd Ropas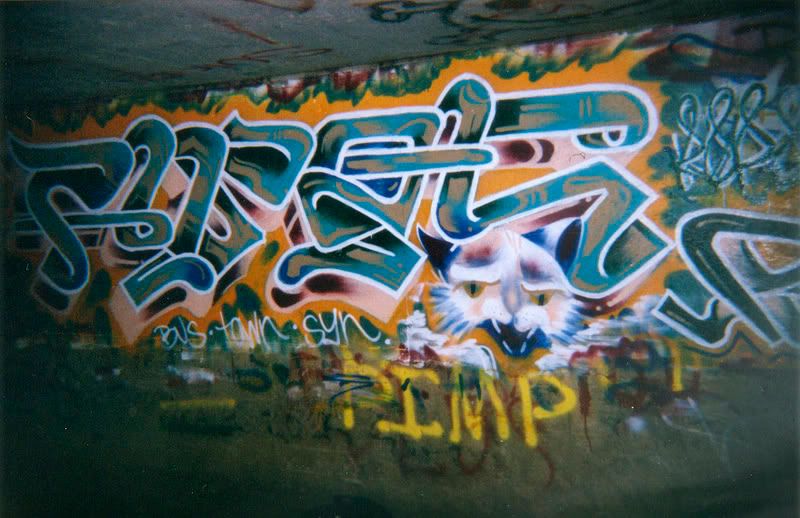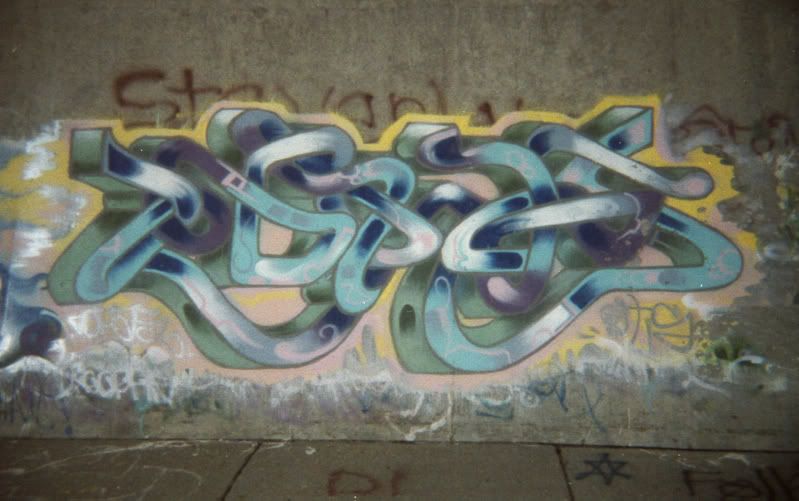 Battle Piece 1996

This was in Nasty Nate's house(rip)

Remember when the convention center had graffiti?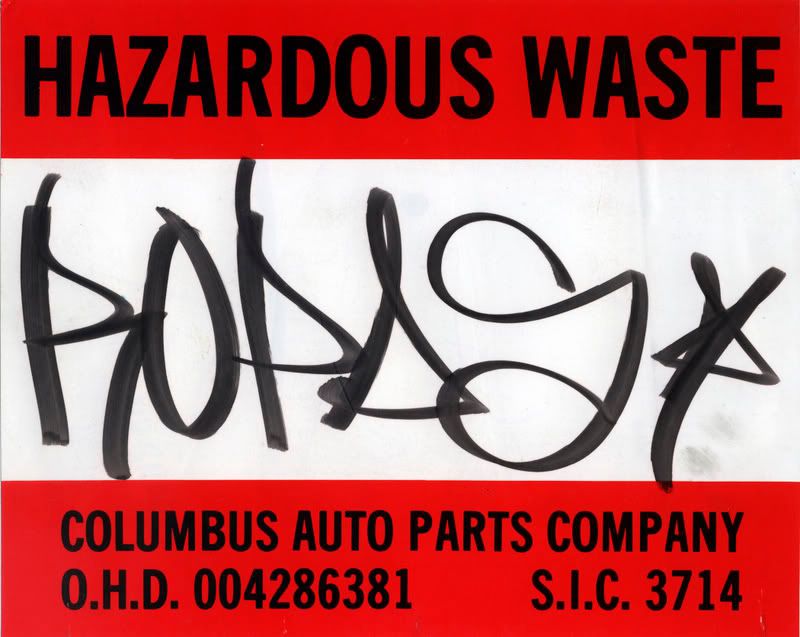 Cleveland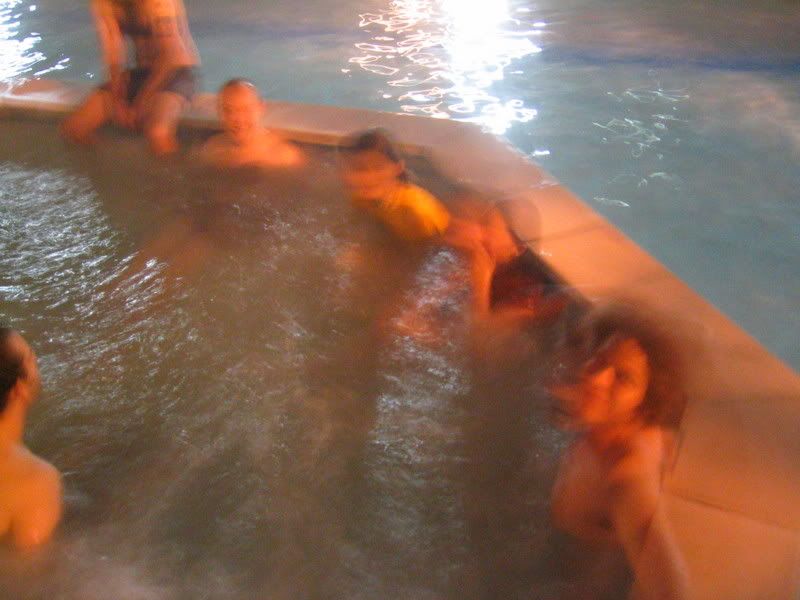 She still comes back to kick it.
Bansky,Sets, Ropas not Ohio