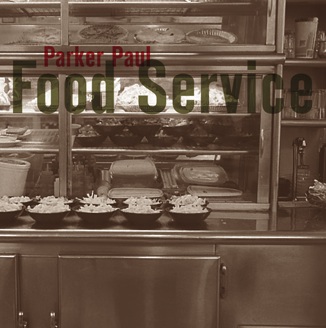 MP3: Parker Paul – Quite Lovely
Parker Paul is giving away his new album, Food Service, as a free digital download on his website, and he's playing a release show at the Treehouse on Saturday night.
On a mostly unrelated note, I've been away on vacation all week, and if there's one negative about this little getaway, it's that all I have time for now re:Parker Paul's new album is this post with an mp3 and Paul's own words regarding the release show (below). If you're not hip to PP, he often plays keys with Moviola and has a big ol' resume including solo releases and The Curious Digit albums on Jagjaguwar, plus stints with Songs:Ohia, Royal Trux and others. Feel free to leave more insights and/or thoughts on the new record in the comments.
Says Mr. Paul about the 8pm Treehouse show Saturday night (4/10):
I will be helming the piano all night, and tunes will be sung by me, as well as members of Orchestraville, Black Swans, Bird and Flower, as well as Kyle Sowash, Kate Wilkinson, Sarah Jurcyk, and a rant/confession by Bela Koe-Krompecher. There will also be some Piano Karaoke slots.