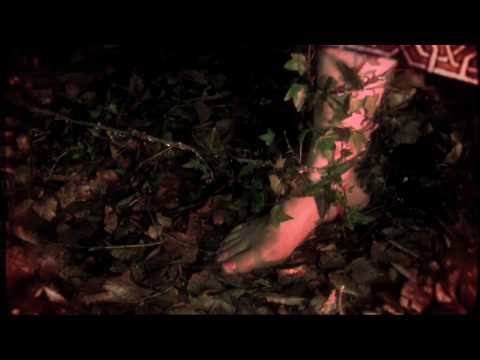 MP3: Shoeing the Bones
Few new solo artists captivate my ears strongly enough to stay in my personal playlist rotation for very long. Singer/songwriter Cate Le Bon has done just this for me. With the Welsh countryside and some dark childhood memories serving as a musical backdrop, she manages to join psychedelia and folk quite naturally. (Supporting Gruff Rhys of the Super Furry Animals and getting her album released in the UK on his label Irony Bored hasn't hurt her track record either.) I was lucky enough to catch up with this lovely gal while at SXSW last month.
DW: You've been compared to Nico. Is this something you can't get away from now or something you've just embraced and go with?
Cate: I think it's out of my hands now. I think everybody has drawn these comparisons and especially if you're female they look for the closest female match and it always seems to be Nico, which is fine. But I think it's just that our voices are deep, it's the only thing I can think of. And I've got an awful smack habit… (laughs). No I haven't.
DW: Do you have a job in Wales or have you been able to become a full time musician?
Cate: At the minute I've been lucky enough to just concentrate on the music. It's so nice to just fully concentrate on the one thing you want to do. I don't lead a very elaborate life so I don't need much money. Just want to continue working on it so I don't have to go back to the cafe or keep answering the phones for awful fat businessmen.
DW: How long have you been playing music?
Cate: I think growing up in Wales most people are subjected to this thing called Eisteddfod where people compete at singing and playing instruments and what not so I think its always been a part of my background, you know. But from the beginning my parents have very much saturated me in all different types of music.
DW: Were they musicians?
Cate: My dad was yea. My dad taught me guitar when I was 11 purely so he had someone to jam with. So he used to teach me chord structures that he could riff over which was fun for a few years.
DW: So you've recorded a number of your tracks in Welsh. Is that done to expose your heritage to the world or a personal choice?
Cate: It's purely because I'm bilingual and I spend 50/50 of my life speaking Welsh/English and there's nothing political, I'm not trying to make any points. They sound extremely different as languages and sometimes Welsh will suit a song far better than English would and vice versa so in a way I see the different languages as instruments.
DW: Has that helped you construct your album?
Cate: It's completely organic, there's no deep thought behind it. The album originally had a Welsh track on it but it kind of interrupted the flow of the album and almost seemed like a token Welsh track which I didn't want.
DW: So who has influenced you (including your family's musical immersion growing up)?
Cate: I think it's Syd Barrett, Pavement, Bowie, Neil Young.. you know and all the dad music that you listen to growing up. And there's probably some terrible music creeping in there as well. Also living in Wales, we've been fortunate enough to have two of the most creative bands, the Super Furry Animals and Gorky's Zygotic Mynci who I just find so inspirational.
DW: You're lyrical content can be quite dark. What does this stem from?
Cate: It's hard to say. I think everybody who writes has a particular style and you gotta just let happen what happens. I think my style is pretty dark. I think it has something to do with growing up in the country and being exposed to death pretty early on. As a small child, it's something to be faced with those big questions being quite young. I think that's probably where it comes from.
——
Cate also discussed her excitement and interest in coming to do an extensive tour of America with her band. "Sit tight" she says. I know I can't wait.
Her debut record Me Oh My drops May 4th via The Control Group.