MP3: Liturgy – High Gold
I've been in denial about Liturgy. I've been avoiding them ever since they played the basement of a house here in Columbus when I realized it wasn't the brutal death metal Liturgy. I missed them at the Scion thing to eat for free and watch the Blue Jackets. Did I make a mistake? New album on Thrill Jockey…huh?!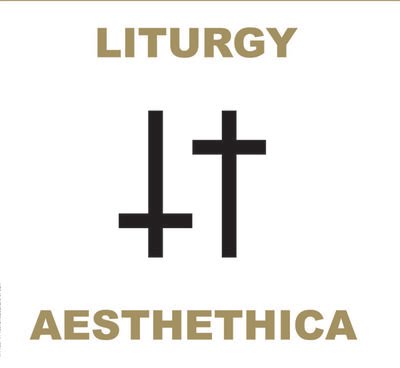 Liturgy has been polarizing metal heads since their last full-length. The argument draws comparisons to gentrification. Who are these artists moving into the metal ghetto? Does it matter? Simply put, this album puts Liturgy near the top of the heap of American Black Metal. Instead of biting any of the main culprits, Liturgy has crafted an album rooted in intensity, technicality and most importantly memorability.
The name of the game is emotive dynamics and Liturgy storms the gates in grandiose fashion during "High Gold." The lead guitar is achingly beautiful. There is a story being told musically and it moves through various moods throughout "High Gold."
"True Will" is morbid. A choral intro tells so much about where this song is headed and it is clearly a tragic place. Will our hero live to fight again? Will there be a new hero?
A track-by-track review would be like giving spoilers to a film and listeners deserve to hear Liturgy's compositions. What Aesthethica offers on the surface is an album of total technical hypnosis. Beneath the surface is a ride from joyous ecstasy to punishing lows through tense moments and beyond. This is an album that listeners need to immerse themselves in. It can be enjoyed as background music but the entire album should be digested wholly to be appreciated. Skipping a song is like skipping chapters in a book.
While there are many strong points in Aesthethica there are some questionable moments. Liturgy succeeds in the parameters of black metal meets Lightning Bolt and there are instances where the band moves outside and falters. "Generation" plays the Lightning Bolt with a tune that has incredible bounce. It is an odd fit for the album. "Veins of God" does not sound like Liturgy nor is it interesting. It rather sounds like some generic wrestler theme music and is a disappointment.
My major complaint is the artwork. It is Swans meets Slayer "god hates us all." Sadly, the cover reeks of a high school art project that is clearly off target when listening to the majestic songs from Liturgy. Truthfully, I cannot think of cover art that wouldn't be disappointing for this record since Aesthethica avoids the trappings that many metal albums fall into but the current cover does the album no favors.
Aesthethica will be released on Thrill Jockey tomorrow, May 10th.