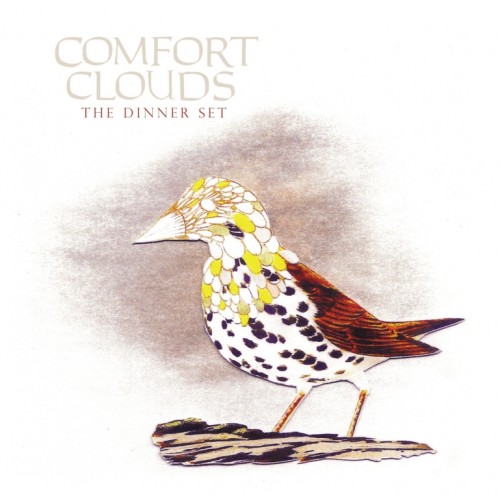 Every once in a while a random email from a random bands pays off and reminds me to temper my trigger-happy "delete" finger. One can only read self-promotion and desperate pleas for press so much, and bands are often quite terrible at describing their sound (which is why you should never ask them to do so). But I loved Akron band Comfort Clouds' spot-on sonic references (Eno & Jobim), totally nerdy song inspirations (anglerfish and Tesla) and the fact that the band made an entire album to be a dinner soundtrack:
This album was initially written as a soundtrack for dinner, combining equal parts Jobim-esque bossa-nova and Eno-esque ambiance. "Nothing's The Same" is inspired by the underwater documentaries of Sir David Attenbourgh and the awkward romance between anglerfish. "33.3% Older Than I Am" is a mathematician's love song to an older woman (all songs were written while I was in grad school for applied math). "Nikola Tesla" is what I imagine the scientist thought when his lab burnt to the ground. "I've Been Searching" is about Arctic marathon vacation packages.
Comfort Clouds self-released The Dinner Set, which truly is a perfect dinner soundtrack, more than a year ago. Stream or download it for free on Comfort Clouds' Bandcamp.