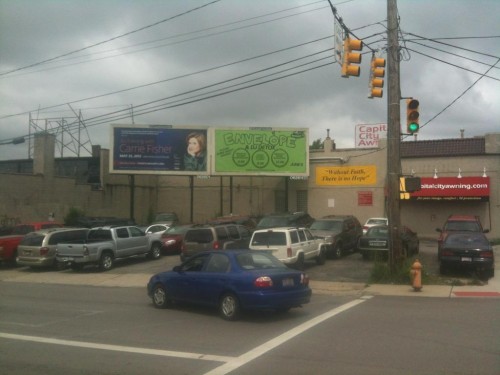 June 9th is a pretty big day in Columbus Music. In 1 day, the MegaCity Music Marathon, Dreadful Sounds Second Anniversary, and The Peach District Classic will all take place.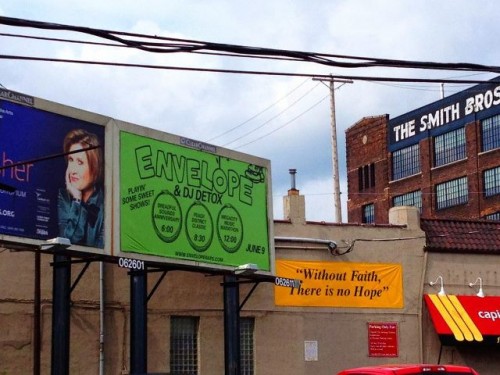 And Envelope & Detox are playing all three events. So to make sure all these events are celebrated; they aquired a billboard. It's located on N. 4th Street. So now Envelope has a mural and a billboard? the Neu No Limit?
Also, unrelated it appears looks like Carrie Fisher is coming to the Wexner Center, May 23rd.
After the jump you can also watch one of the Columbus rapper's videos: