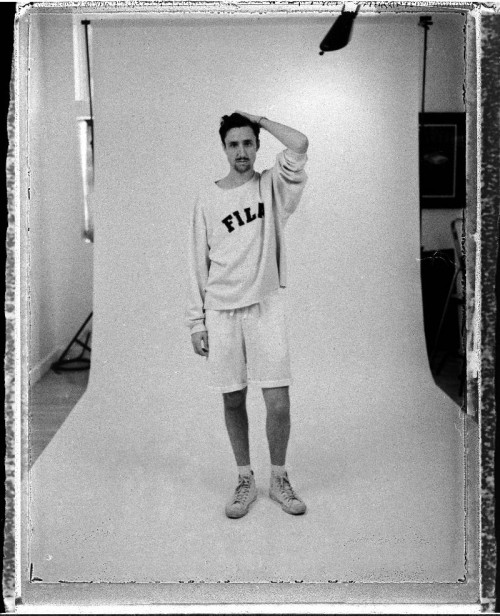 Photo Credit- Jesse Lirola
How To Dress Well has put together a beautiful mix that flips Xiu Xiu, A$ap Rocky, Future, Hype Williams, R. Kelly, Janet Jackson and more.  Everyone truely does deserve to feel real special so click and download above. Also click on the Interview Magazine link because they  premiered this mix and also have a Q+A.
How To Dress Well will drop a new album called Total Loss in the fall on Acephale. Peep the first single  "Ocean Floor for Everything" below.
Tour dates after the jump and a flyer for a show in New York tomorrow.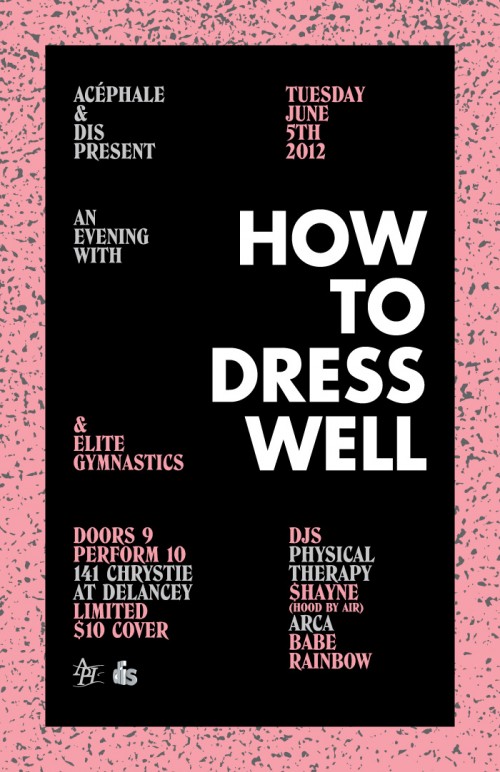 Tour Dates
6/5 New York, NY – 141 Chrystie ^
6/7 Toronto, ONT – The Drake *
6/8 Montreal, QC – Il Motore *
6/9 Brooklyn, NY – Public Assembly *
6/13 Vancouver, BC – Waldorf Hotel *
6/14 Portland, OR – Holocene *
6/15 San Francisco, CA – Rickshaw Stop *
6/16 Los Angeles, CA – The Echo *
6/23 Calgary, AB – Sled Island Festival
^ = w/ Elite Gymnastics
* = w/ Babe Rainbow