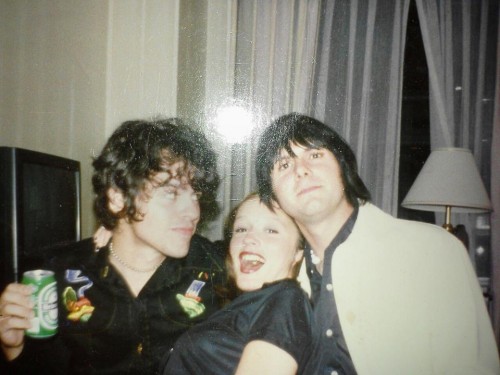 Jeremy (right) with close friend Timmy Taylor of Brainiac
Dayton, OH celebrates the life of Jeremy Frederick from 6-10 PM tonight at Blind Bob's with performances by Motel Beds and Astro Fang to follow. Jeremy was a pillar of Ohio's independent music community and played in Lazy, Let's Crash, Human Reunion, Cigarhead, and more. So it goes, Jeremy Frederick passed away in his sleep on August 16.
Known as a charismatic, hilarious, and wildly unique fellow, Jeremy had such a gregarious personality that many in the Dayton community were touched by his life. Here is a video of him playing an on-the-spot-created song with Swearing at Motorists at Omega Music in 2010. S@M frontman Dave Doughman broke a guitar string, Jeremy jumped onstage to tell a story, and then this happened.
Jeremy Frederick will surely be missed and his life will certainly be celebrated. He really was a truly idiosyncratic personality. One-of-a-kind. Rest in peace.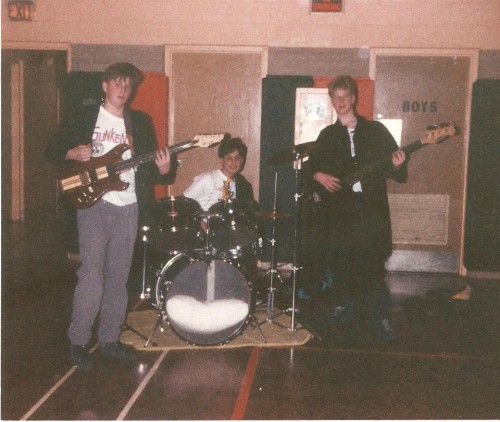 Jeremy (left) at the Ankeney Middle School Talent Show with Tyler Trent (Brainiac) on drums