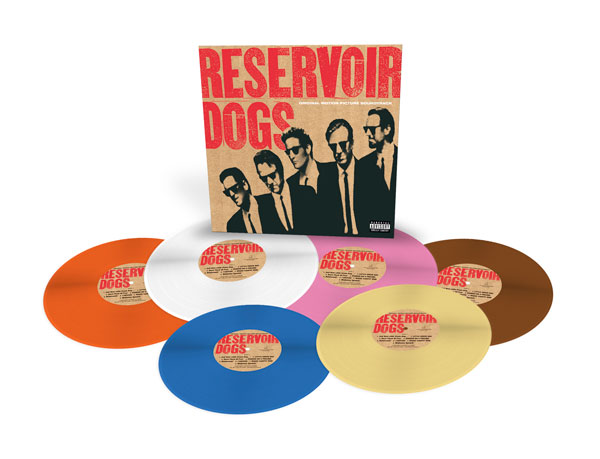 I have an irrational desire to own every color, but it makes no sense. Details:
It's only fitting that indie stores get a very special vinyl edition of the soundtrack for Quentin Tarantino's indie cult classic Reservoir Dogs. For Back to Black Friday, independent record stores will have the special Limited Edition 20th Anniversary release on randomly inserted, "Mister-y" colored vinyl: Blonde. Blue. Brown. Orange. White. And of course, Pink.

Reservoir Dogs, the first Quentin Tarantino soundtrack, set the standard for those to come with '70s nuggets (Blue Swede, Harry Nilsson, Bedlam, Joe Tex) and snippets of film dialogue, including bits from the director himself and the various Misters. This anniversary edition vinyl ear candy is individually numbered and limited to 4000 pieces.