Donewaiting's first foray into this "Behind the Artwork" feature was with Mike Carney, who did the cover of Heartless Bastards' The Mountain and the entire Black Keys discography. This time around, we decided to get the skinny on Times New Viking's new one from TNV drummer/vocalist Adam Elliott. (Can you tell yet that we're excited about this record?)
Elliott answered the questions I sent him with his usual candor, and it's a pretty good insight not only into the reasons behind the album covers these art-school kids create, but also the creative philosophy behind the band itself.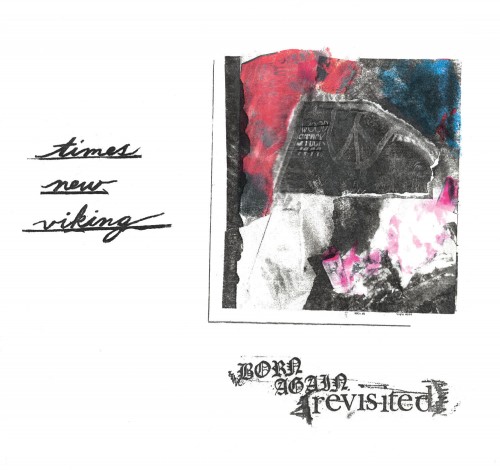 Who does the band's cover art, or is it a collaboration?
all of our art is a collaboration, much like all of our music. when we were in actual art school we started the band with the idea of 300% creative control, which allows every band member to have 100%. someone will come up with an idea, another person will add or subtract and so on until we all get stoned, listen to the record and agree the two go together.
What kind of process do you use to create the finished product?
we don't use any computers during recording, so we try not use computers with our art as well. we usually send our label the actual final product–the exact 12 inch size. on this record we decided to get away from just plain photocopy and collage and used a technique we finessed at school, an old school photoshop sort of deal. the front cover was done with xylene transfers, even the color, on matte paper, from photocopies. it gives it a soft edge. we also make sure the paper it is printing on is matte, not glossy.
Continue reading →