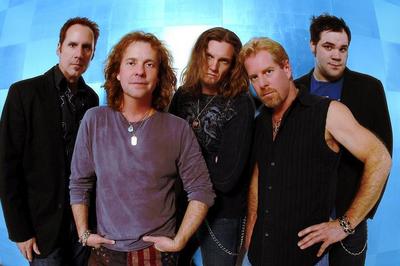 As a 12-year-old kid in Port Jefferson, New York, I distinctly remember Night Ranger's Dawn Patrol being the first cassette I ever played air guitar to while standing in front of my bedroom mirror. Of course, it wasn't actually an air guitar as I snuck my mom's metal yardstick up to my room and pretended to be Brad Gillis while I made all sorts of rock star faces in the mirror.
25+ years later I had the distinct pleasure to speak with Night Ranger vocalist/bassist Jack Blades about the band's history and their upcoming performance in Columbus with Journey. It was a dream – a dream that started back in 6th grade as you'll hear during the interview – come true. And throughout the 20-minute interview, pay attention to how often Jack mentions the Schottenstein Center, Columbus, and calls me by name. This guy is a true profession and obviously had his talking points laid out in front of him prior to my calling.
MP3: Jack Blades of Night Ranger interview
Catch Night Ranger Wednesday night as they open for Journey at the Schott. Tickets run from $22 to $124.50.