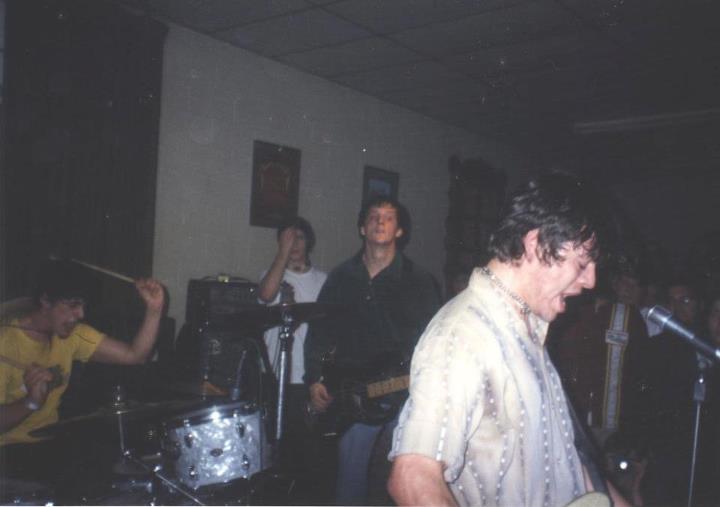 Brainiac at The Lithuanian Club — March 25, 1995
(Photo compliments of Christian Spencer via Tim Krug)
Brainiac's Timmy Taylor passed away 15 years ago this week. The wildly original 3RA1N1AC were forerunners of a creative swell hitting Dayton, Ohio in the 1990s. While the Gem City is no stranger to innovation (the airplane, the cash register, the starter motor, Zapp & Roger, The Ohio Players, etc. all born in Dayton), it seemed a particularly imaginative time. Bands like The Breeders, Guided By Voices, Swearing at Motorists, and many more were buzzing about town. One could head to Canal Street, The Sub Galley, The Lithuanian Club, The Chameleon Club, Trader Vic's, Gem City Records, or Network and feel the excitement in the air. All-ages shows were frequent: The whole community was involved.
Alas, I think many heard and saw and believed that Brainiac were The One. The chemistry and ingenuity Timmy, Juan Monasterio, John Schmersal, and Tyler Trent possessed seemed otherworldly. It was truly something special. Though it comes nowhere close to displaying the band's magnitude, you can get an impression below:
Continue reading →