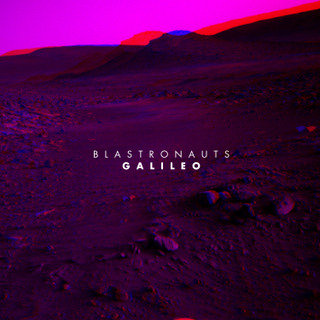 mp3: Blastronauts – Even the Score
If you're not headed down to Nelsonville for Yo La Tengo on Thursday night, you'd do well to check out Blastronauts' release show at Oldfield's on High, a venue that's had some better shows recently thanks to Blastronauts main man James Allison, who started booking a Thursday night lineup under the name Outer Sounds (and now occasionally records some of those bands and posts songs to stream at the Outer Sounds website).
The new EP, Galileo, is the first in a series of four mini-albums about astronomers. So there's obviously some spacey stuff on there, but as you'll hear in the above mp3 of "Even the Score," everything is grounded with some love for a good hook. …Also, that album cover up there is 3D when viewed with the appropriate anaglyph eyewear, and Thursday night Oldfield's will boast a 3D photography exhibition.
Also on the bill:
– The Rosewood Thieves, from NYC, who recently released their own EP called Heartaches By The Pound: The Rosewood Thieves Sing Solomon Burke. Burke actually wrote the liner notes for the project, going so far as to say, "I thought the Rolling Stones did me a favor but you have taken it to another level." Judge for yourself with this mp3 from the EP:
mp3: The Rosewood Thieves – Home In Your Heart
– The Dead Trees, from Portland, who just toured Brazil with Little Joy.
– The Lost Revival, a local favorite of mine. Rarely does their "bastardized Americana" disappoint live.