Killer bill with a pretty diverse lineup of bands performing at Cafe Bourbon Street on Saturday night.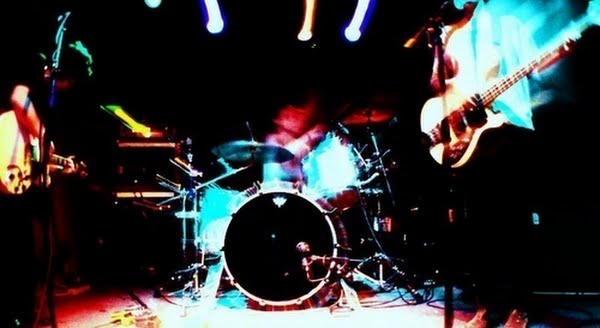 Here's what I wrote about Boston's 28 Degrees Taurus' All the Stars in Your Eyes for the spring 2011 issue of The Big Takeover.
The fuzzy guitars, the mildly-detached vocals, the lo-fi recording of a hazy sound that deserves to be recorded in hi-fi – Boston's 28 Degrees Taurus leaves me with a longing for the mid-90s DIY concert scene in which donations helped buy the band enough gas to get to the next college town where they wouldn't wash or rinse but would definitely repeat. While "ambient" makes me think of Moby, there's an undeniable dream-like quality to the music which is part Beach House, part Sonic Youth, part Seam. I think that secretly Karina Dacosta (bass, vocals) and Jinsen Liu (guitars, vocals) know just how good they are but in public are humble about their talents which makes them even more charming and endearing.
Brujas del Sol, my new favorite Columbus discovery, have just released Moonliner Vol.2 – a trippy 2-track EP finding a hypnotic groove somewhere between space and the desert. (And this volume's got vocals!)

Continue reading →