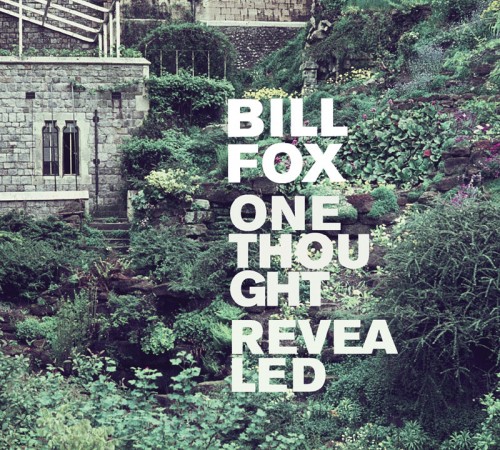 MP3: Bill Fox – Whithering Soul
That right there is the album art and single for the first widely released Bill Fox record in more than a decade. One Thought Revealed comes out Jan. 17 through Jar Note Records, but you can preorder the CD now.
In one sense, the album is exactly what you'd expect: superb songwriting from someone CMJ once called "one of the most important artists of our day." It follows the folk-inspired trajectory of Fox's previous solo records (Shelter from the Smoke, Transit Byzantium), but One Thought Revealed isn't a rehash of what Fox has proven he can do. It takes chances. There's a saxophone solo. There's giant, reverb-drenched snare hits. On "Whithering Soul" you'll hear some in-the-red organ battling for rank with Fox's dusty vocals, threatening to steal the song from a desperate man.
I'm sure Fox will have copies of the CD on hand at Donewaiting's 9-Year Anniversary Show Feb. 3 with Thomas Jefferson Slave Apartments (playing Bait & Switch in its entirety), P Blackk, Sundown, Zero Star and DJ Detox.
Also, file this under awesome but frustrating: In late fall, Gregory Lee Boyd's tiny Cleveland imprint Treasure Records put out a Bill Fox cassette of previously unreleased material called Before I Went to Harvard. It's an incredible record that plays like a bunch of Shelter and Byzantium outtakes that should have never been outtakes. ("Chain to Your Heart" could even pass for an early Mice demo.) But there were fewer than 100 released. Boyd is doing another small run, but it'll sell out soon (or already has), and these songs deserve to be heard by many, many people.
I was able to obtain a copy (thanks Kyle Sowash!), so here's a shot of the cassette front, which has the track list: Continue reading →