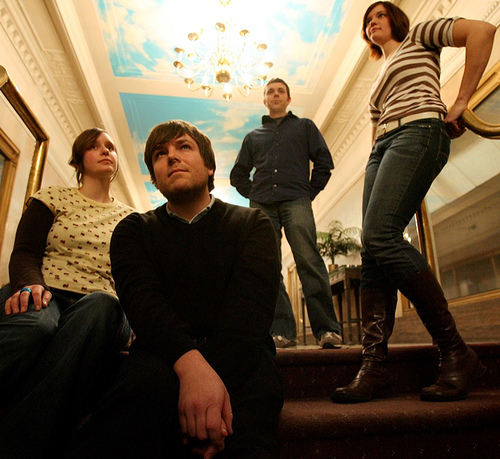 (photo by Kim Rottmayer)
The Black Canary was featured in the donewaiting.com Bands to Watch 2007 event. Relive it here. They've got a 7 inch coming out Friday at Ravari Room, and you're invited.
Here's the B side for your downloading pleasure.
MP3: Sing (Blur cover)
More tour dates here.