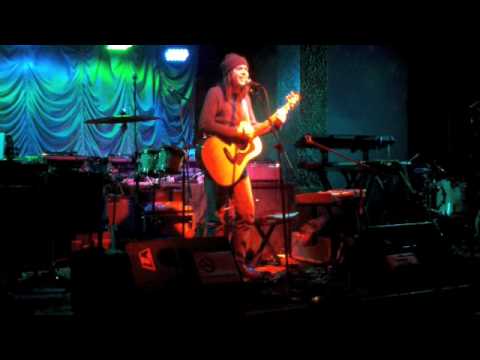 Let's not forget that Columbus' Happy Chichester is one of the openers for Friday's RJD2/Donewaiting.com 7-year Anniversary show. If you're not hip to Happy (for shame!), he was in Columbus rock/funk act Royal Crescent Mob in the '80s and early '90s, fronted Howlin' Maggie til around 2002, was an original member of The Twilight Singers and also played often with Greg Dulli in The Afghan Whigs. So the dude has a pedigree.
Happy does the solo thing now. His last release was 2007's Lovers Come Back, but he's kept busy doing solo gigs and playing as part of RJ's touring band, which also includes multi-instrumentalist Derek DiCenzo and Sam Brown (You're So Bossy, The Sun, Gaunt, New Bomb Turks.) In Friday's incarnation, you'll usually find Chichester on keys, DiCenzo on percussion & knob-twiddling and Brown on drums.
Just a bit of history and a Happy reminder.