The Black Keys have a new album coming out. They are also playing one event during SXSW: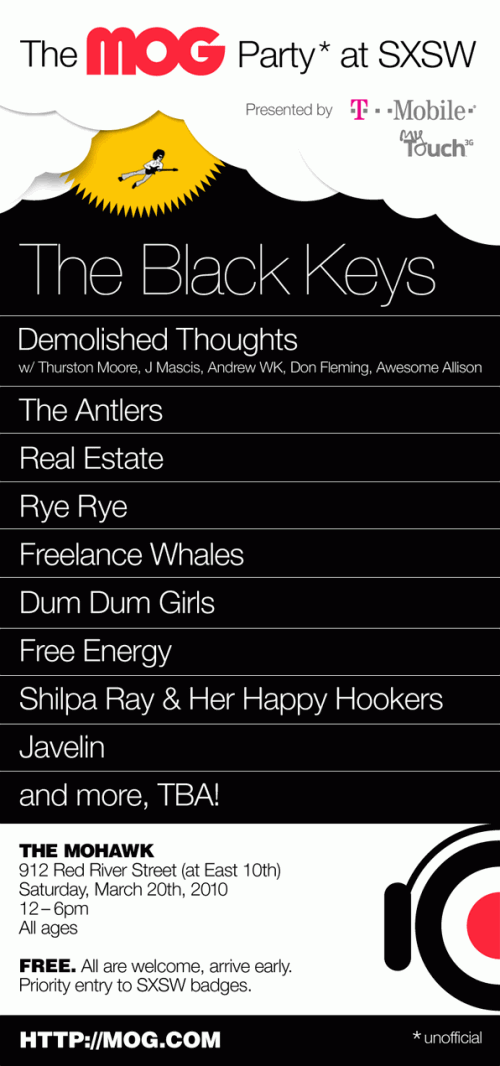 ITEM!
Guitartown/Conqueroo Present Kickoff 2010
Wednesday March 17th 11am-9pm
Joe's Bar and Grill | 506 West Ave Austin TX 78701
FREE No Wristband Required
Three Olives Vodka Stage (Front)
11am David Olney Nashville, TN
12pm Freedy Johnston Austin, TX
1pm David Faulkner Sydney, AUS
2pm Stonehoney Austin, TX
3pm Emory Quinn San Antonio, TX
4pm The Cardinal Health San Antonio, TX
5pm Steve Poltz San Diego, CA
6pm Wirepony San Diego, CA
7pm Anne McCue Nashville, TN
8pm Triple Cobra San Francisco, CA
Hornito's Tequila Stage (Back)
11:30am Tom Freund Venice, CA
12:30pm Randy Weeks Austin, TX
1:30pm James McMurtry Austin, TX
2:30pm Jon Dee Graham, Austin, TX
3:30pm The Silo's New York, NY
4:30 Austin Collins And
The Rainbirds Austin, TX
5:30pm Chip Robinson Raleigh, NC
6:30pm Thundersosa Austin, TX
7:30pm The Band of Heathen's Austin, TX
8:30pm Raul Malo Nashville, TN
More after the jump.
ITEM!
This show scares me because it will be evil.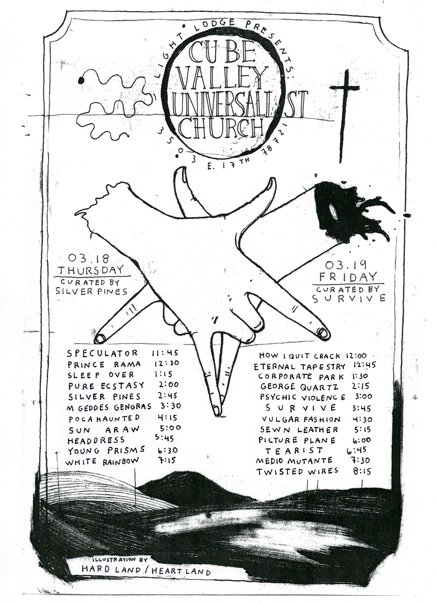 More details here.
ITEM!