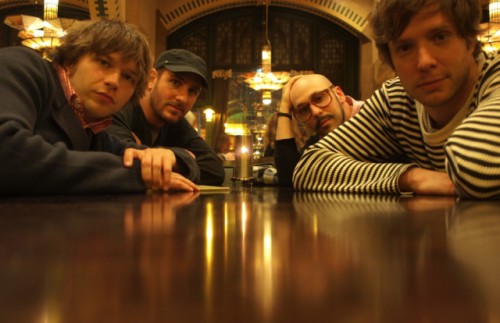 I remember when Chicago's Wicker Park and the Ukie Village were plastered by OK Go's posters. Kulash and crew would take to the streets to promote the shit out of their next show at The Empty Bottle and I would go. I dug them, though back in the day they were more akin to the angular art rock of MarvelKind than the power-pop of Cheap Trick they would later adopt. They signed to a label and I was still impressionable free viagra sample enough I felt a twinge of pride though that was cut by the twinge of regret since I'd seen so many other friends get eaten by the label scene. OK Go seemed like they might do O.K., though.
Years passed, the band garnered some recognition, shot some videos, and continued to make good music. Their tunes were solid, always sounded good on the stereo, but they were mostly the sort of material you didn't seek out to play on repeat. Solid, nonetheless.
Then the band went dark. I assumed they were on permanent hiatus, but man oh man was I wrong. Instead they were holed up in the most fabulous of laboratories, Dave Fridmann's Tarbox Studios, grafting funk onto industrial metals and hypnotic guitars. The first time I heard the new album I was convinced they'd given over to the self-indulgent excesses that have sunk many a band before them in search of "making a statement." Upon the third listen I realized the band had made their masterpiece.
And with that masterpiece the band found a new strength. The threw off their corporate chains and it could be argued that not only is the band enjoying its own personal renaissance but that they're also continuing the work begun by other bands who paved the path to reach outside the industry to create a model of self-sustenance. this too, shall pass.