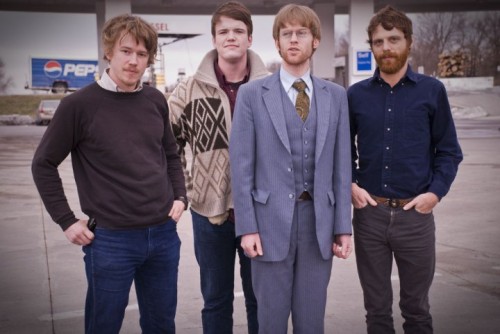 Athens boys Southeast Engine (who may or may not be sponsored by Pepsi)
We're less than two weeks away from the Nelsonville Music Festival, May 14-16 at Robbins Crossing on the campus of Hocking College. We've given the fest lots of coverage already, but if you missed it, here are a few of the big names coming to southeast Ohio: Loretta Lynn, Sharon Jones & the Dap Kings, The Swell Season, Billy Joe Shaver, Man Man, Todd Snider & Great American Taxi, Black Joe Lewis & The Honeybears, Michael Hurley… Full list and tickets here.
To win a pair of tickets for the weekend, send an email to contestdonewaiting@gmail.com with the subject FULL NELSON! We'll pick a winner early next week so you can make travel arrangements and/or brag to your friends.
Lots of Ohio representation here, too — several Athens artists (like Southeast Engine, above), plus Columbus bands The Spikedrivers, Alwood Sisters, Lydia Loveless, Moon High, Bird & Flower and possibly others I'm overlooking.