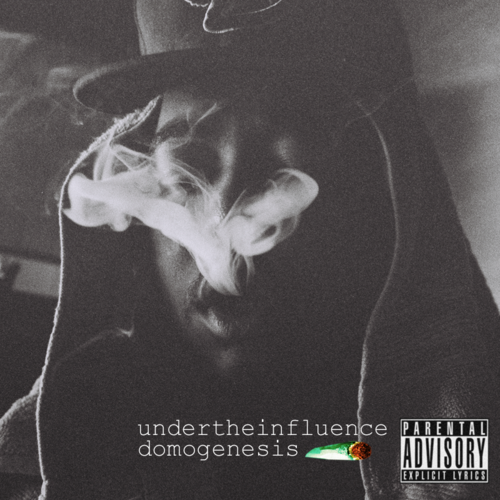 Odd Future's Domo Genesis just dropped a mixtape Under The Influence.
Download it from his tumblr.
If Tyler is the Eminem of OFWGKTA then Domo is the dude that rappers that grew up on the Roc-a-Fella era of Hip Hop can burn trees to.
I'm skimming through the tape as I post this….Domo raps over some classics like "Guess Whose Back" and that Game cellphone commercial beat.  Tyler, the Creator guests on that one, and answers the idea that Goblin was a failure.
Peep this freestyle with Tyler while you are waiting for Under the Influence to download.
Back cover with Tracklisting after the jump