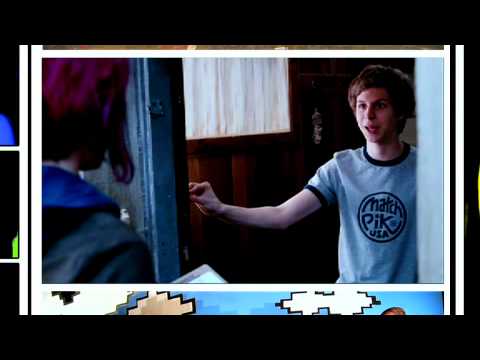 MP3: ICU2RN4A187
So apparently there's this Michael Cera movie coming out called Scott Pilgrim vs. the World. (I wonder if he plays someone aloof and awkward?) In hopes of drumming of publicity for the film (obviously it's working…) there's a contest going on called "Indie Rock vs. the World" with a bracket full of bands battling each other. Round 1 is over, now it's round 2, and Columbus's Karate Coyote is one of 8 bands left. Their new Scott Pilgrim-themed video for "ICU2RN4A187" (one of my faves off Inner Animals) is up against some horrible band from LA.
So, it is now your duty to go vote for Karate Coyote here. You can vote once a day (per email) thru this Friday, July 2. The winning band will be featured in the film, the video will be on the DVD and Inner Animals would get nationwide distro.
Video credits: Produced by Brandon Reichard and Pelham Johnston, directed by Reichard, D.P. Adrian Stucker.
P.S. Columbus band Chelsea Automatic is in the running, too. Not really a fan, but still cool that Columbus has 2 bands in the top 8 out of the initial hundreds…