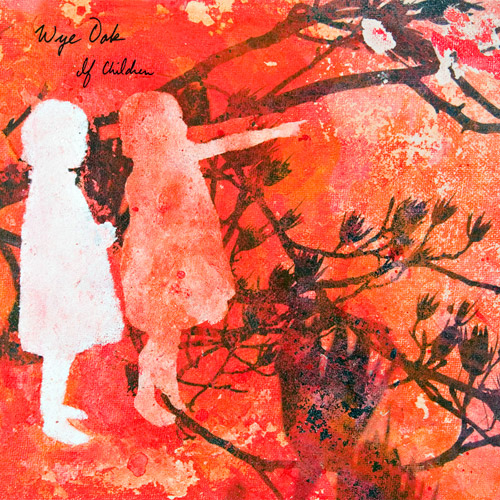 MP3: Warning
MP3: I Don't Feel Young
Formerly known as Monarch, Jenn Wasner and Andy Stack, now named after the Maryland state tree, Wye Oak project the hallmarks of a band too meticulous and maybe even a bit overproduced — long nights, double takes, excessive overdubs, might have sucked some energy from what might translate live. In the style of the trad-Merge, off-kilter, dual sex subgenre (see Butterglory, the Rosebuds, She and Him) If Children, the group's debut is as varied as leaves from the tree. As we wait with baited breath for the next installment of My Bloody Valentine there's still time to throw your own Loveless replicate into the ring and Stack shows submits his love letter. Well, at least on "Warning," a full-on fit of buzzing and massaging waves of guitar fuzz, pure sonic navel gazing.
Coming from Maryland, disbelief is suspended and the mess is that bit of the Dixie seeped over the border. I hear harbor and fog, salty inlets forged by the sea rather than swampland and twang. Sure the duo is guilty of staying up late night with Palace LPs (the barren-soul whimper is a constant) but these songs are more shanty – swaying, low-ended, benders more reminiscent of the Breeders and Come and Scrawl ('specially when Wasner takes the commanding lead, not just using her the voice as wispy instrument) on the double bummer of "Family Glue" and "Orchard Fair" – these are not death ballads. Hope is prevalent; it's just wobbling in intoxication.
Stack is a trained songwriter and great at the finger picking (an epilogue to Bon Iver?), which makes his band's eclectic choice of ideas even the more strange. Pleasantly surprised is the apt descriptor here, as most of If Children doesn't follow a blueprint, it goes from feeling to feeling. It's certainly not groundbreaking stuff. Songs like the ballooning mini-epic "I Don't Feel Young" though, tend to stun more often than not — always a stinging and spacey subversion from slightly similar precious and sensitive albums that battle with mediocrity. In here there's a beating heart.