Pictured: The Lindsay
Basically I triple dog dared Robert Duffy to let me type stuff sometimes and I mean really he had no choice. I go to shows sometimes. I go to other stuff too. I am going to attempt to tell you about the aforementioned shows and the other stuff too. Also there will be attempts at photography.
A whole bunch of words and "pictures" after the jump! INTERNET!
I went to Surly Girl on Thursday hoping to catch Couch Forts. I saw a song and took a picture-they are quirky. Maybe after I write a few more articles I will be able to write more adjectives about them.
Here's that picture:
Friday night was about some metal@Ravari- STRUCK BY LIGHTNING is Greg from Mouth of the Architect's new joint (think MOTA without the "length"). They're signed to Translation Loss. Look for their as of yet untitled first album to be released on September 1st. STRUCK BY LIGHTING will be playing with Astral Ride @Carabar on 4-10-09…more on those dudes later.

Struck by Lightning
Red Fang were pretty much my favorite set of the night. These dudes were like proggy experimetal without the wank straight up 3-5 minute songs…I caught some of Early Man's set but ended up chatting with Greg By Lighting. When I tried to snap a pic I realized my camera batteries were dead-I'M A FUCKING AMATEUR OK!!!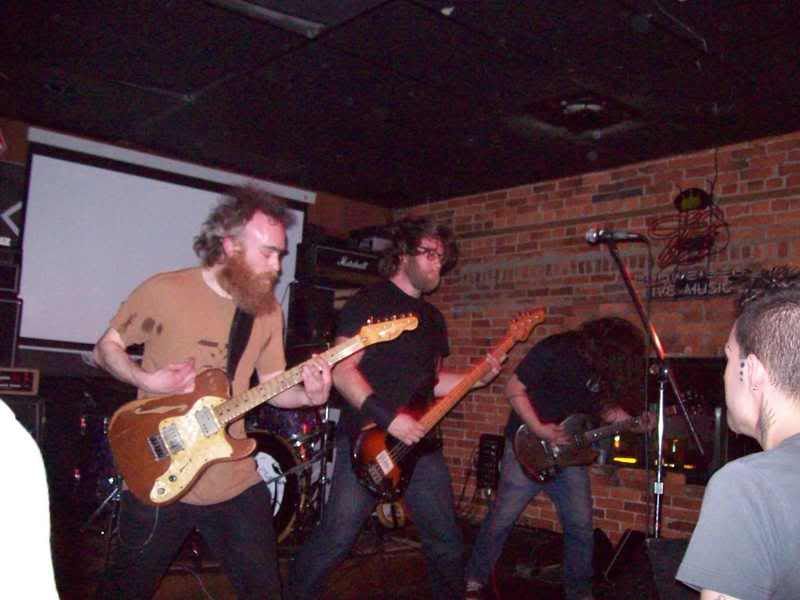 Red Fang
Saturday night was Miss Erin Columbus Music Co-Op Moore's b-day show@Carabar. The Lindsay played first, noisier and awesomer than last time I saw them. Next up was Church of the Red Museum. They played a new song called Monroe Transfer and after Leslie's onstage "joke", I'm inclined to believe them. Colossus played last and they had funny facial hair and the singer was wearing a cape he found in a dumpster or something. Their tour bus is actually an ambulance. Toll operators let them pass free without paying money.

Colossus

Church of the Red Museum
Special Food Bonus: I would like to take this opportunity to mention Carabar is now offering a sandwich of the month. This month is pulled pork, cloleslaw and cheese…the pulled pork is SPICY and nothing less than amazing.
Sunday I hoofed it down to the expo center for the Arnold freakshow hoping to snap some photos. I opted to take pictures of the ping pong tourney because those dudes were the least intimidating.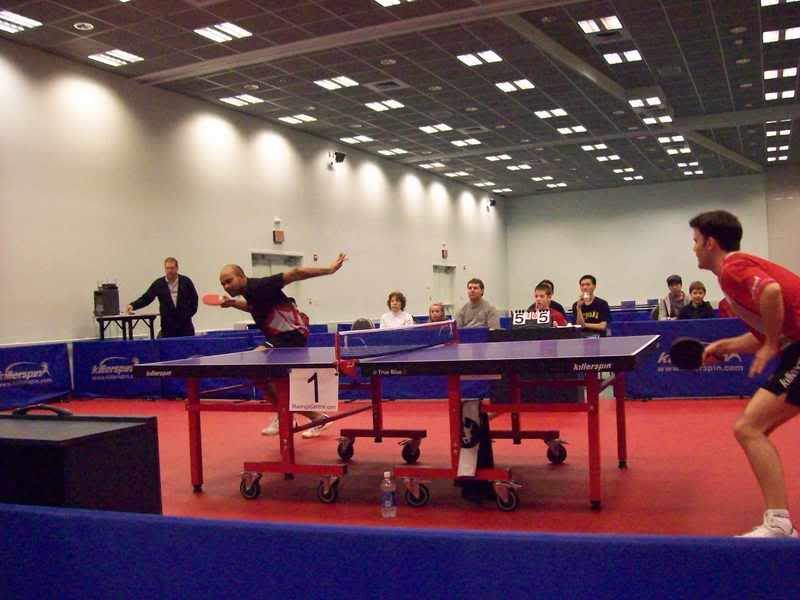 I look forward to you dudes hearing more from me in the future!