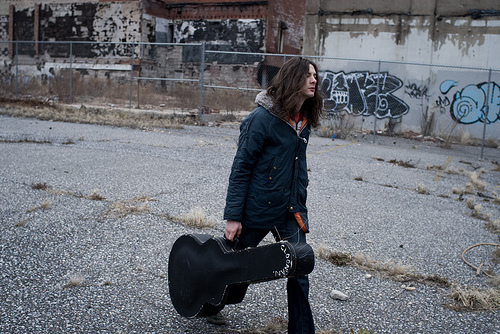 MP3: Kurt Vile – Hunchback
MP3: Kurt Vile – Overnite Religion
Out of all the shows we've worked on with BenCo over the past few months, I'm most excited about this one. I can't see how "Philly's constant hitmaker" won't end up in my top 10 of 2010. What's great about Kurt Vile is how he makes the blending of noisy psychedelia and Neil Young-ish folk-rock sound so natural. I'm excited to see how that unfolds live, and to watch his musicianship in person. (As Vile told me in October, "I've been involved in playing music way more than just being a lo-fi punk or something.")
We've got a pair to tickets to give away, of course. Send an e-mail to contestdonewaiting@gmail.com with the subject KURT VILE. A winner will be chosen on 12/29.
One other Columbus-related tidbit: Kurt Vile is a Psychedelic Horseshit fanboy. He sang their praises in that same October interview, saying they were his favorite band at SXSW in 2008, and adding, "They really mean it, they're confident. Something about it, you just watch them, and it's like, 'Wow, this sounds, like, insane.' But you just look at his face and you know he means every word."
Should be a good way to wrap up the 2009 Donewaiting.com Presents series.