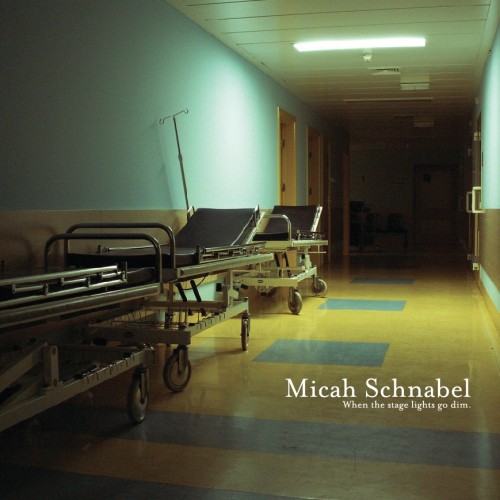 MP3: Micah Schnabel – American Static
This record started out as something Micah pressed himself and sold out shows, but Suburban Home is giving When the Stage Lights Go Dim a proper release on March 9. And proper, it is — you can pre-order six different packages. There's digital (mp3 and flac), CD, black vinyl, green-and-white vinyl, plus coozies, buttons, pint glasses, posters and so on.
I also got a pleasant surprise when I pulled the trigger on the green vinyl pre-order: The mp3 download for the record (which is e-mailed immediately) also included a digital album called "Two Cow Garage – Live @ 3 Kings," which presumably is from one of the band's shows at the 3 Kings Tavern in Denver. Nice!
After a cursory listen, the record is pretty much all I would want from a Micah Schnabel solo album — no frills, very few overdubs or collaborators (lil' piano here, lil' fiddle there). Just the man's tobacco-stained voice and acoustic guitar. Not slick, not quite lo-fi. And I can't imagine a more perfect song for him to cover than the Replacements' "Can't Hardly Wait."
If you want to give it a test run before pulling the trigger yourself, you can grab that mp3 up there and stream the whole album here.