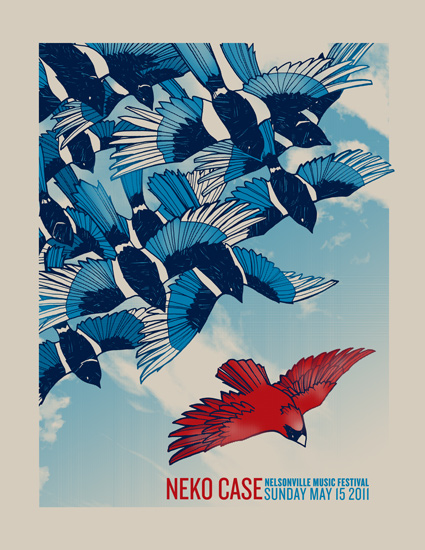 Our main man Clinton Reno is always keeping busy. Recently he did the artwork for the new My Morning Jacket fan club which included a logo, poster, and t-shirt. He also did recent posters for Neko Case and The Flaming Lips.
If you're in New York, Reno will be selling his posters this weekend at Renegade Craft Fair in Brooklyn. Kiesha and I will be his employees in his booth as well so be sure to stop over and say hello.
Keep reading for some more Reno art.