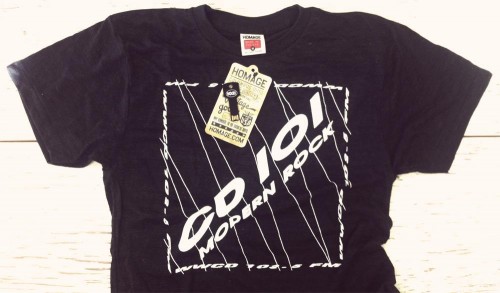 Above is a limited edition,  classic "CD101" shirt that local clothing brand Homage is bundling with a flashdrive of local music.
Only 200 of the music/shirt bundle will be ever produced.
The proceeds from this t-shirt/music bundle with benefit the CD101 for the Kids Charity.
Tonight Envelope, Ghost Shirt, and the Lost Revival will play a free CD101 @ 102.5 Local Showcase at Park Street Patio in conjunction with the release of this Homage shirt. DJ Lance of CD101@102.5's electronic show the Remix will spin at this free show as well.
Park Street is located at 533 Park St, Columbus, OH 43215.
This is a great show, and a really good cause
We all pray that the nostalgia factor of the limited edition CD101 shirt lays soley in the good memories of driving in your car or sitting in your parent's basement and hearing Nirvana for the first time on the radio.