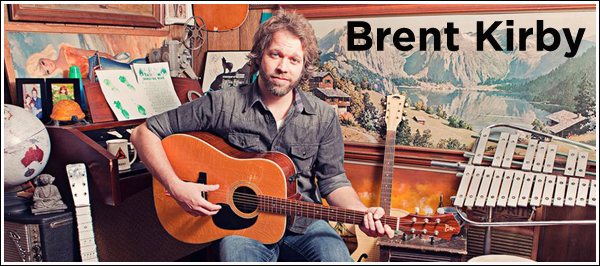 Brent Kirby performs on the CMC stage at 3:00pm on
Friday, July 13
Brent Kirby is an Americana singer/songwriter from Cleveland.
What does "bunbury" mean? (No cheating; give it your best guess)
Bunbury- A hot dog in a bun buried in Cincinnati chili.
What are 3 things that you know about Cincinnati?
Arnolds is the oldest bar, Jerry Springer was once the mayor, I once dated a girl in Nashville who moved to Cincinnati, but I don't remember her name.
Write a Twitter-style (140 character) description of your band
intimate, earnest, abstract and expressive cosmic moonlight lit american country folk stuff
There's a lot of great bands performing at Bunbury, give a sales pitch about why people should come watch your band during the time slot you're playing?
Come see us play because we are nice fellows from Cleveland Ohio playing some good listening tunes in the afternoon just about the time you should start getting a buzz on.
What do you think of the fact that Jane's Addiction is headlining one of the nights of this festival but is not appearing at Lollapalooza this year?
I didn't realize Janes's Addiction wasn't playing Lollapalooza, so hard to keep track of those things, but it would seem to me that it's a definite vote of confidence in the Cincy/Bunbury direction.
What band is missing from this lineup that you'd love to share a bill with?
I think Dawes would be a high on the wish list to share a bill.
Will you have the opportunity to check out any other bands and, if so, who are you looking forward to seeing?
Gotta see Alberta Cross, Gaslight Anthem, Death Cab for Cutie, GBV, and always Will Hoge.