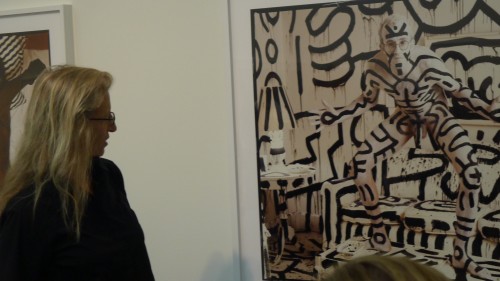 There is so much going this weekend.
The biggest event will be today when this year's Wexner Prize winner, Annie Leibovitz and Rolling Stone Publisher Jann S. Wenner will have a public conversation tonight @ the Wex @ 5:30 pm. More information and tickets here.
This event comes on the eve of Annie Leibovitz receiving the 14th Annual Wexner Prize, Saturday.
After Leibovitz receives her Wexner Prize during a private ceremony; The Wexner Center will celebrate it's 23rd Year with a Gen Wex sponsored party called Last Shot which will feature DJ Venus X. Hailing from Harlem, Venus has been embraced by the music and art world because her eclectic blend of regional and worldly music whether it be electronic or traditional, with Hip Hop, pop and other musics.
Whatever the genre, Venus chop and screws, and utilizes various other song altering process to make the experience unique and exhilarating for the audience. Get Right's DJ Detox will join Venus in making people have fun. TIcket info 
here.
For the story about the Annie Leibovitz-Keith Haring at the top  of the page and more stuff going in Columbus please jump.