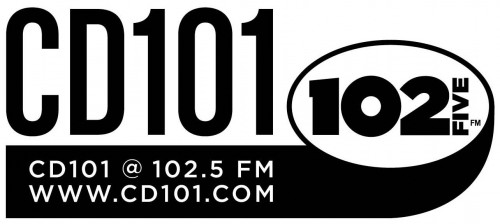 CU's message board alerted readers to an article posted today at RadioSurivor.com titled "Columbus may be losing independent alt rocker CD101 to Christian talk or music." An excerpt:
Columbus, Ohio's WWCD, which has been broadcasting with a modern rock format under the CD101 moniker since August of 1990, appears to be nearing the end of the line. RadioInsight.com reports Christian-focused Salem Media purchased two domain names that mirror CD101's current frequency, 102.5 FM: "Ryan Moran, Operations Manager of Salem's Christian Talk 880 WRFD registered 1025TheFish.com and FMTalk1025.com on behalf of Salem Media of Ohio, the licensee of WRFD. The former would seem to indicate Salem's Christian AC brand, the latter a Conservative Talk mix using the usual array of Salem's in-house syndication and other syndicated hosts not currently cleared in the market."
WWCD marketing director Nate Ellis responded to the CU post, saying, "We have an LMA [Local Marketing Agreement] in place with Southeast Ohio Broadcasting, which we have been operating under since WWCD started broadcasting from 102.5. A sale of the station would not affect the LMA, and WWCD looks forward to continuing to provide independent radio to central Ohio listeners for years to come. Unfortunately, that's all I can say on the matter at this time."
(That last line sound a bit ominous to anyone else?)
Since the sale of the 101.1FM frequency last year, the independently owned, alt-rock station WWCD has been broadcasting from 102.5FM, which, as Ellis mentioned, is owned by Southeast Ohio Broadcasting. An LMA is akin to a lease.