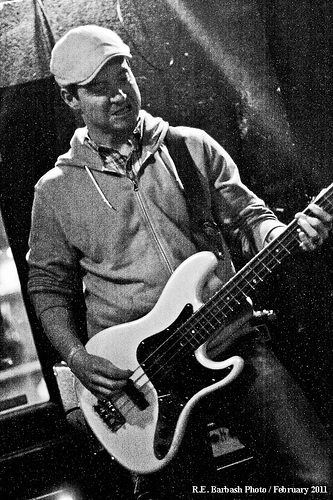 As reported previously, the beloved Columbus venue with a tree growing through the roof is gone. RIP Andyman's Treehouse and The Treehouse. But Ghost Shirt bassist Ryan Haye is giving the space a fresh start with a new but familiar name – The Tree Bar.
Things of note:
– The tree is gone (but not forgotten). The stump will have a plaque dedicated to Andyman.
– Draft beer!
– New bar top, new carpet, new paint, etc.
– Lots of familiar faces are returning: Joe Peppercorn (& his open mic), Quinn Fallon behind the bar, Kyle Sowash booking the bands, etc.
It all kicks off on Dec. 23 with sets from The Kyle Sowashes, SPD GVNR, Low Men, Ghost Shirt and Two Cow Garage. The doors at 887 Chambers Rd. open at 8pm, music at 9. Full story and details coming in Thursday's Other Paper. EDIT: Here's the link to the story.