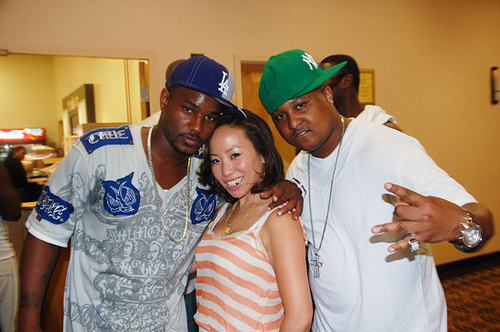 Cam'ron, Miss Info and Huddy Combs. (photo via www.missinfo.tv )
Cam'ron's tribute to Harlem Rapper Huddy Combs who died in a car crash earlier this week.
I don't know much about Huddy Combs, but I know he was friends with Columbus rapper/producer Rashad Thomas of the 3rd.
I figured while remembering Eyedea, it should be noted another member of the Columbus Hip Hop community lost a friend.