Tag Archives:
the 3rd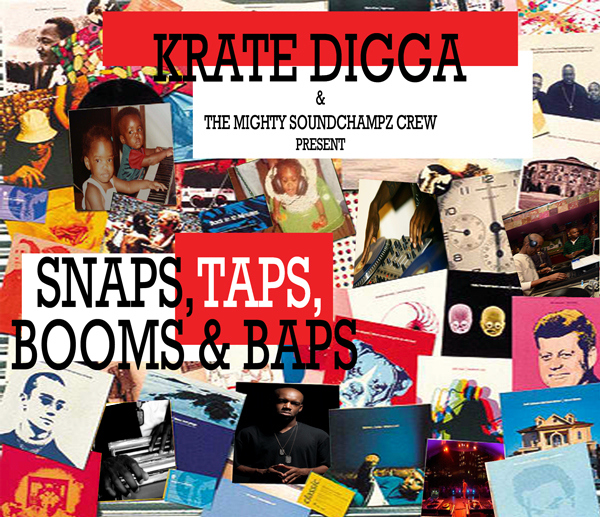 MP3: Krate Digga- "Snaps, Taps, & Booms & Baps" (via Diggz"s twitter )
If you grew up on Gangstarr, Saul Williams or Tribe Called Quest and/or also believe in "Columbus" music than you should download Dj KrateDigga's album "Snaps, Taps,  Booms & Baps". The album's title is an ode to a now-defunct Snaps & Taps, a jazz & spoken word club in downtown Columbus where Krate got his start. It also lists off his philosophy of music where the subtle  and smooth exist in Hip Hop exist as a balance to the harshness of everyday life.  Snaps, Taps, Booms & Baps  guests Co Ciy of the 3rd, S.P.I.R.I.T., Eddie Bayard, Speak Willams, Talisha Homes, & More.
The album has a real Lyricist's Lounge feel.
trasklist after jump
Continue reading →