Schoolboy posted the settimes for Diplo:
lineup is
outside stage
9-10 dave espionage
10-11 cashola

inside stage
9-11 ddpesh
11-12 adulture
12-close diplo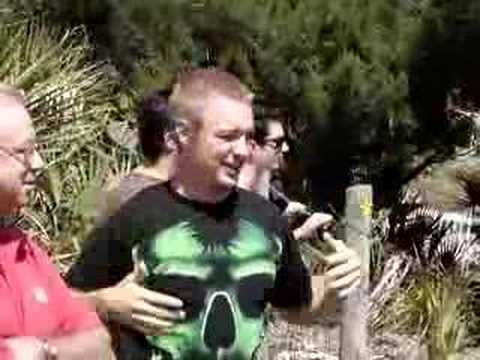 Dear Diplo,
I have been an avid fan of you for many years now. I too like manatee's. The Columbus Zoo has a really nice manatee exhibit.
I suggest you have Schoolboy take you there in Skully's PT Cruiser before the show.
But, as you may guessed, I am not writing you to discuss zoology.
I am writing to request that you play "Santana's Town" by the Harlem Diplomats or "I Used to Get it in Ohio" by Killer Camron Giles.
By no means am I unfamilar with your oeuvre.
I consider you to be an intuitive socialogist that operates well above what many call hipster because you are constantly honing in on the fun within organic cultures and streamling them in a manner that makes sense and doesn't seem forced.
Beyond the essence of why your are better than all these nerds that play electro or like put a Bmore beat under Strairway to Heaven and thinks thats player, I also enjoy dancing with women that aren't ugly and poorly dressed.
I saw you when you opened for my goodfriend RJD2 at Little Brothers. You told me that I was not going to enjoy your performance because you weren't gonna go full Hollertronix because you needed to give some exposure to "Florida". I still enjoyed myself.
But the one qualm I had is that you did not play "Santana's Town" by Juelz Santana.
Later that year, my friend Michael Carney saw you in San Francisco.
He had his girlfriend at the time request the Diplomats. You giggled but didn't play it.
I saw you at Scribble Jam. There were three attractive girls. Which were three more than I have ever seen in the city of Cincy. I thought it was really funny at the end when you started playing Jeru Tha Damaja.
But again no "Santana's Town"
Flashfoward to a Pitchfork Afterparty. I drove up to the show. I impressed by the fact that you hung out next to the women's restroom most of the evening and fucked with your blackberry(predating twitter).
I enjoyed your perfomance. Especially when you played "Hey in the middle of the Barn.' We were in Chicago and all.
But still no "Santana's Town"
Then I went and saw you in in Cleveland. Loved it. Didn't know people in Cleveland weren't all miserabley depressed. But no Santana's town. Or even Bone.
I have met two of your friends and I know they like Juelz Santana. Amanda Blank was in town with Swetheart. We struck up a converstaion about how she interviewed Juelz Santana and wanted to touch his dick. I felt like I could make out with her. But my girlfriend walked up. And she kinda looked better than Amanda. No offense.
Low Bee was in town a few months ago.
Low-Bee laughed when he saw "I'M Rich Bitch" by the Cash Money Millionaires kill. He remarked to one of my friends, "You mean I can just play rap?"
Low Bee did that thing where you play 4 Jay-z records before getting to the Dipset songs just in case reptillians, freemasons or Lebron James is watching. But when he got to the Dipset, we had fun.
He was also cool because he played "Shakyla" by the Poor Righteaus Teachers because he found out we were closet 5 percenters(no cullen stalin).
But "See A Devil Smash Him" by Lakim Shabazz isn't that fun in public.
SO Santana's Town or I Used to Get it In Ohio, please.
If not it's cool. You have come along way from "mashing up" the Cure and Juevinile. And you're influence on the world is undeniable.
The frenzy around this show has already been a spectacle. The record store I work at sold out of it's 150 presales with a quickness. And really most people buying tickets were not annoying, stupid, or unnattrative.
So really I can't fault you.
Stay Up,
Wes Flexner.